Here are three new agents seeking clients. Ryann Wahl (Holloway Literary) is interested in representing literary fiction, upmarket fiction, and young adult novels. Michael Hoogland (Dystel & Goderich) is looking for sci-fi, fantasy, thrillers, upmarket women's fiction, and some children's books (picture books, MG, and YA), as well as a wide variety of narrative nonfiction, including science, history, and politics. Erik Hane (Red Sofa Literary) is seeking literary fiction, and for nonfiction, he seeks popular science, sports writing, popular culture/modern life, essays, and history.
____________________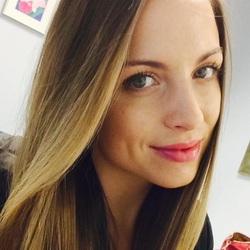 Ryann Wahl
of
Holloway Literary
About Ryann
: Ryann Wahl holds an MFA in Poetry from Columbia College Chicago and a BA in English from Allegheny College. Between literary journal editing and working in the trade publishing industry, she has six years of publishing experience. She grew to love working with foreign publishers through her three years in literary scouting with Jane Starr Literary Scouts and looks forward to continuing to do so as the Foreign Rights Manager at Holloway Literary, in addition to taking on her own clients as a literary agent. As a writer herself, she is dedicated to the rights and needs of authors, and takes a hands-on, editorial approach. Follow Ryann on Twitter @ryann_wahl.
What she is seeking
: Ryann is interested in representing literary fiction, upmarket fiction, and young adult novels. For literary fiction, Ryann is looking for sharp, clean, language-driven writing with stunning turns of phrase. Ryann is interested in narratives that explore the strange within the mundane, dig into the human experience, and lift the corners of our daily lives to reveal what's beneath. Introspective, meditative, lyrical, atmospheric, diverse, subversive, and politically relevant are all qualities to which she's drawn. Nicole Krauss and Zadie Smith are two contemporary literary writers she loves.
For upmarket fiction, Ryann is looking for strong writing with a compelling hook. She likes psychological thrillers that approach the genre in a fresh way, such as Mark Dunn's UNDER THE HARROW, and also smart coming-of-age stories with a mature voice, such as the work of Curtis Sittenfeld. Other examples of a compelling hook carried by well-observed writing would be M.O. Walsh's MY SUNSHINE AWAY and Jessica Knoll's LUCKIEST GIRL ALIVE.
For young adult, she would like well-written stories that tackle challenging subjects in imaginative ways, like Gavriel Savit's ANNA AND THE SWALLOW MAN, although her interest is definitely not limited to historical YA. Ryann is drawn to special YA novels that are timely yet have a timeless feel. Three-dimensional characters and world-building are essential. To this day, her favorite YA book is still THE GIVER.
How to submit
: Send your query and the first fifteen pages of your manuscript pasted into the body of your email to submissions a[t] hollowayliteraryagency.com. In the subject header write: "Ryann/Title/Genre." You can expect a response in 4 to 6 weeks. If Ryann is interested, she'll respond with a request for more material. If she's not interested in your query but thinks it will be a good fit for others at the agency, she'll share your submission. Due to the number of emails the agency receives, Ryann can only respond if she's interested.
____________________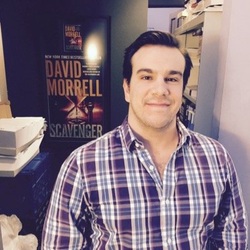 Michael Hoogland
of
Dystel & Goderich
About Mike
: Michael Hoogland joined Dystel & Goderich after completing a foreign rights internship at Sterling Lord Literistic. Before pursuing a career in publishing, Mike studied at Colgate University and graduated with a degree in political science and the intention to work in government. He interned with the U.S. Department of Homeland Security, but soon realized his interests and passions were better suited to a career in the publishing industry. After Colgate, Mike went on to gain a valuable education at the Columbia Publishing Course and discovered his passion for the agenting side of the business.
What he is seeking
: sci-fi, fantasy, thrillers, upmarket women's fiction, and some children's books (picture books, MG, and YA), as well as a wide variety of narrative nonfiction, including science, history, and politics. He is particularly interested in seeing thought-provoking, realistic speculative fiction.
How to submit
: E-query mhoogland [at]
dystel.com
. "Synopses, outlines or sample chapters (say, one chapter or the first 25 pages of your manuscript) should either be included below the cover letter or attached as a separate document. We won't open attachments if they come with a blank email, by the way. We will respond to most query letters within a six to eight week period. If you don't hear from us within that time frame, chances are we did not receive yours. Feel free to resend it."
____________________