Here are two new agents seeking clients. Eve Porinchak (Jill Corcoran Literary) is looking for edgy, psychological thrillers, gang-lit, and realistic contemporary. Penny Moore (FinePrint Literary Management) is seeking picture books, middle grade, and young adult (especially fantasy, historical fiction, sci-fi, and contemporary stories exploring romance and the complications of growing up). In adult fiction: speculative fiction, sci-fi, fantasy, psychological thrillers, and select romance. She's also open to nonfiction projects in the realm of pop culture, humor, travel, food, and pets.
____________________________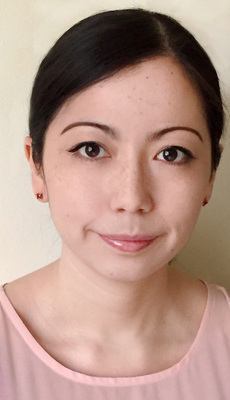 Penny Moore
of
FinePrint Literary Management
About Penny
: While completing degrees in Linguistics and Japanese Language & Literature at the University of Georgia, she spent time studying comparative literature at top universities in Japan and South Korea. She then spent time as a middle school TESOL teacher, a period during which she grew to love and understand the children's book market. In 2013 she found her way to FinePrint Literary as an intern, officially joining the agency in 2014, and has since been actively working to build her list with exceptionally talented clients. Find her on Twitter.
What she is seeking
: picture books (fun off-the-wall concepts to memorable heartfelt messages), middle grade, and young adult (especially fantasy, historical fiction, sci-fi, and contemporary stories exploring romance and the complications of growing up). In adult fiction, her tastes lean towards literary, speculative fiction, sci-fi, fantasy, psychological thrillers, and select romance projects. She's also open to nonfiction projects in the realm of pop culture, humor, travel, food, and pets.
How to submit
: Send a query and the first ten pages of your ms pasted into the body of the e-mail to penny [at] fineprintlit.com with the word "Query" in the subject line. Please query only one project at a time and do not send unsolicited attachments.
_________________________
Eve Porinchak
of
Jill Corcoran Literary
About Eve
: Eve Porinchak graduated from UCLA with a Bachelor's degree in Psycho-Biology. She has a degree in Early Childhood Education from Colby-Sawyer College and attended medical school at the University of New England. Eve has always worked with children in some capacity. She has taught Pre-K through First Grade, with a specialty in reading, formerly worked as a state foster care case manager, currently teaches creative writing to incarcerated teens, and serves as an aid worker in Tijuana orphanages. An active member of SCBWI for 15 years, Eve interned at the Jill Corcoran Literary Agency where she was recently promoted to Junior Agent.
What she is seeking
: Eve has eclectic literary tastes and is open to everything from picture books to adult novels. Specifically looking for edgy, psychological thrillers, gang-lit, realistic contemporary. Some of Eve's favorite books are: True Notebooks by Mark Salzman, Monster by Walter Dean Myers, Gone Girl by Gillian Flynn, You Shall Know Our Velocity by Dave Eggers, The Psychopath Test by Jon Ronson, This Is For The Mara Salvatrucha, Inside The MS-13 by Samuel Logan.
Eve is not a fan of high fantasy; however, she loves the Hunger Games and Science Fiction. Also a huge fan of true crime, and loved NPR's SERIAL. If your story reads like a Tuesday night episode of "Dateline," send Eve your pages!
How to submit
: Please send a query letter with a synopsis and the first ten pages of your work (or entire picture book manuscript) to eve [at] jillcorcoranliteraryagency.com. Please include your submission text within your e-mail. Attachments will not be opened.