New agents are a boon to budding authors. They take the time to really read the manuscripts they receive, and they are enthusiastic supporters of their clients. In addition, many new agents work for long-standing literary agencies, which gives them the benefit of a respected letterhead.
____________________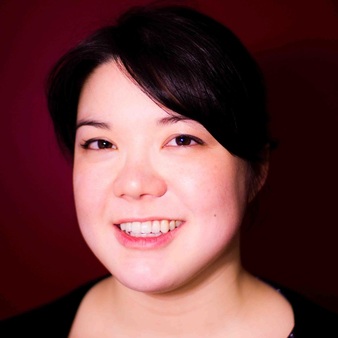 Kirsten Carleton of
Waxman Leavell
About Kirsten
: Before joining
Waxman Leavell
in 2014, Kirsten worked at Sobel Weber Associates. She holds a B.A. in English with a Creative Writing concentration from Amherst College, and a Graduate Certificate in Publishing from the Columbia Publishing Course. Follow her on Twitter: @kirstencarleton
What she is seeking
: Upmarket young adult, speculative, and literary fiction with strong characters and storytelling. She's particularly interested in novels that bend and blur genres; literary takes on high concept worldbuilding; diverse characters in stories that are not just about diversity; antiheroes she find herself rooting for; characters with drive and passion; girls and women in STEM fields; settings outside the US/Europe; well-researched historical settings; YA noir/thriller/mystery; stories that introduces her to a new subculture and makes her feel like a native. She is not interested in horror, romance, erotica, poetry, or picture books.
How to submit
: Send a query letter with the first five to ten pages of your manuscript in the body of the email only to kirstensubmit [at] waxmanleavell.com. Please do not query more than one agent at this agency simultaneously.
___________________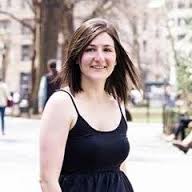 Amanda Panitch of Lippincott Massie McQuilkinAbout Amanda
: Amanda Panitch was recently promoted from agency assistant to associate agent at
Lippincott Massie McQuilkin
. Before joining LMQ in 2012, she interned at Writers House and attended The George Washington University and New York University's Summer Publishing Institute. A writer herself, her first novel, Damage Done, will be released in July from Random House Books for Young Readers. Follow her on Twitter: @AmandaPanitch
What she is seeking
: Young adult and middle grade only. In particular, she'd love to find a high fantasy set in a non-Western inspired setting. Other concepts she'd love to see in her inbox include a dark psychological thriller, a quirky mystery, a gorgeous literary contemporary, historical fiction set in a place or time not often explored in fiction, or anything featuring food as a main element. She is also drawn to generational spaceships, unreliable narrators, magical realism, the pre-Columbian Americas, the Amazon, close sibling relationships, and slow-burning romances.
How to submit
: Submit your query, including the first five to 10 pages of your manuscript pasted into the body of the email (no attachments) to amanda [at] lmqlit.com. Include the word "Query" in the subject line.