Here are two new agents actively building their client lists. Leon Husock has a particular interest in science fiction and fantasy, young adult and middle-grade novels. Cynthia Kane is interested in representing young adult, children's, nonfiction, memoir, and commercial fiction.
____________________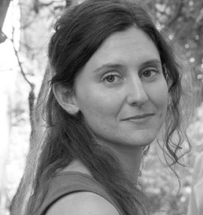 Cynthia Kane
of
Capital Talent Agency
About Cynthia
: "I've been involved in the publishing industry for more than ten years. I have worked as a Development Editor for different publishing houses and individual authors and have seen more than 100 titles to market. I worked with Michael Gross, New York Times best-selling author. I have also written for national and international publications and have served as a writing instructor at the Writopia Lab in Washington, DC, and have run several writing workshops at public libraries in the area and Politics & Prose Bookstore. I received my B.A. in Literature from Bard College and M.F.A. in Creative Nonfiction from Sarah Lawrence. The new literary division of Capital Talent Agency is a wonderful home for authors who are looking for a supportive and hands-on agency. We want nothing more than to see our authors achieve their dreams, and we do everything we can to make that happen."
What she is seeking
: Young adult, children's, nonfiction, memoir, commercial fiction (but no science fiction or fantasy).
How to contact
: "Submissions should be sent to literary.submissions [at] capitaltalentagency.com. We accept submissions only by e-mail. We do not accept queries via postal mail or fax. For fiction and nonfiction submissions, send a query letter in the body of your e-mail. Attachments will not be opened. Please note that while we consider each query seriously, we are unable to respond to all of them. We endeavor to respond within six weeks to projects that interest us."
____________________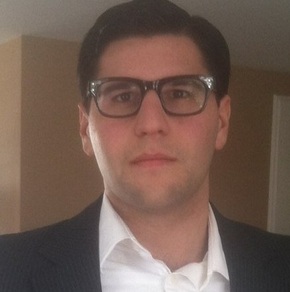 Leon Husock
of
L. Perkins Agency
About Leon
: Prior to joining the L. Perkins Agency, Leon was an associate agent at Anderson Literary Management. He has a BA in Literature from Bard College and attended the Columbia Publishing Course. Leon is actively building his client list. Follow him on Twitter: @leonhusock.
What he is seeking
: He has a particular interest in science fiction & fantasy, young adult and middle-grade novels filled with strong characters and original premises, but keeps an open mind for anything that catches his eye. He is also looking for historical fiction set in the 20th century, particularly the 1980s or earlier. He is not interested in nonfiction at this time.
How to contact
: E-query him at leon [at] lperkinsagency.com.