Here are two new agents looking to build their client lists. Both are from established agencies with good track records. Be sure to read the agency's website to get an idea of the type of books they have represented before you submit.
____________________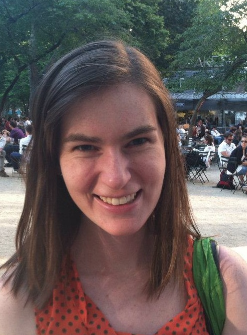 Abby Saul
of
Browne & Miller Literary Associates
About Abby
: Abby joined
Browne & Miller Literary Associates
in 2013 after spending five years on the production and digital publishing side of the industry, first at John Wiley & Sons and then at Sourcebooks. She is a magna cum laude graduate of Wellesley College. A zealous reader who loves her iPad and recognizes that ebooks are the future, she still can't resist the lure of a print book. Abby's personal library of beloved titles runs the gamut from literary newbies and classics, to cozy mysteries, to sappy women's fiction, to dark and twisted thrillers.
What she is seeking
: Abby's looking for great and engrossing writing, no matter what the genre. Her top picks from the current Browne & Miller agency wishlist: (1) Complex, literary-leaning psychological thriller/crime novel. We love a dark story really well told—think Tana French or Gillian Flynn (or, for the TV junkies, True Detective, Top of the Lake, or The Fall). (2) Gothic novel, contemporary or historical—anything that takes a cue from Rebecca, Victoria Holt, or The Thirteenth Tale but offers a fresh twist. (3) Substantive women's historical fiction with romantic overtones—love American, English, and French history, but we are definitely open to other settings and time periods. Check out Abby's manuscript wishlist online.
How to submit
: Query Abby at mail [at] browneandmiller.com. Please send only a query letter copied in the body of your email and addressed to Abby. If she is interested in your idea, she will contact you about seeing more material (which will typically include a detailed synopsis plus the first five chapters for fiction and, for non-fiction, a full proposal plus the first three chapters).
_____________________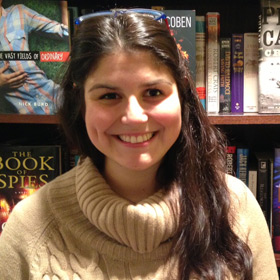 Melissa Edwards
of
The Aaron M. Priest Literary Agency
About Melissa
: Melissa is a graduate of Washington University in St. Louis and Vanderbilt Law School. She is a member in good standing of the New York State bar. While Melissa began her career as a commercial litigation attorney, she always maintained aspirations to work in publishing. At present, Melissa handles foreign rights for Aaron Priest and is actively reading to develop her own list.
What she is seeking
: Melissa's taste ranges in genre from classic Victorian literature to hard-boiled crime dramas. She is interested in reading international thrillers with likeable and arresting protagonists, lighthearted women's fiction and YA, female-driven (possibly small-town) suspense, and completely immersive fantasy. Ultimately, Melissa is looking for a book that will keep her glued to the couch all day and night, and continue to occupy her thoughts for weeks later.
How to submit
: Submit a one-page query letter via e-mail that describes your work and your background to queryedwards [at] aaronpriest.com. Do not send an attachment, but if interested, you can paste into the body of the email the first chapter of your manuscript.