Here are three new agents actively building their client lists. Writers House is a large well-established agency located in New York. If you google Alec Shane and Cassie Hanjian, you will find several interviews with them. The Purcell Agency, which specializes in children's books, was founded by Tina Schwartz.
____________________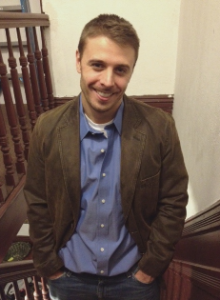 Alec Shane of Writers HouseAbout Alec
: Alec majored in English at Brown University, a degree he put to immediate use by moving to Los Angeles after graduation to become a professional stunt man. Realizing that he prefers books to breakaway glass, he moved to New York City in 2008 to pursue a career in publishing. Alec quickly found a home at Writers House Literary Agency, where he worked under Jodi Reamer and Amy Berkower on a large number of YA and Adult titles. Twitter handle: @alecdshane.
What he is seeking
: Alec is now aggressively building his own list. On the nonfiction side, Alec would love to see humor, biography, history (particularly military history), true crime, "guy" reads, and all things sports. "What I'm looking for in fiction: mystery, thriller, suspense, horror, historical fiction, literary fiction, and books geared toward young male readers (both YA and MG). What I'm not looking for: Romance (paranormal or otherwise), straight sci-fi, high fantasy, picture books, self-help, women's fiction, food, travel memoir."
Submission guidelines
: I accept e-mail and snail-mail queries (although email is preferable), and will usually respond within 4-5 weeks. Please send the first 10 pages of your manuscript, along with your query letter, to ashane [at] writershouse.com with "Query for Alec Shane: TITLE" as your subject heading – no attachments please! If sending via regular mail, please include a SASE with proper postage.
____________________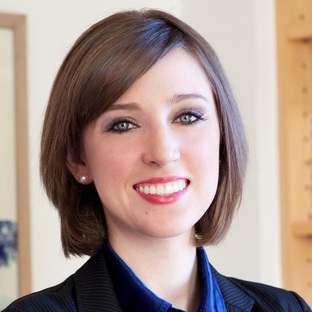 Cassie Hanjian of Waxman Leavell LiteraryAbout Cassie
: Prior to joining Waxman Leavell as an acquiring agent this year, Cassie held positions at the Park Literary Group, where she specialized in author support and foreign rights, and at Aram Fox, Inc. as an international literary scout for publishers based outside the United States. She holds a B.A. in English/Creative Writing from the University of South Florida, a Graduate Certificate in Publishing from the University of Denver's Publishing Institute and an M.S. in Publishing from Pace University. Follow her on Twitter: @Cjhanjian
What she is seeking
: page-turning New Adult novels, plot-driven commercial and upmarket women's fiction, historical fiction, psychological suspense, cozy mysteries and contemporary romance. In nonfiction, she's looking for projects in the categories of parenting, mind/body/spirit, inspirational memoir, narrative nonfiction focusing on food-related topics and a limited number of accessible cookbooks. Cassie does not accept submissions in the following categories: science-fiction, fantasy, paranormal, Young Adult, Middle Grade, Children's, literary fiction, poetry, and screenplays.
How to submit
: Send a query letter only to cassiesubmit [at] waxmanleavell.com. Do not send attachments, though for fiction, you may include five to 10 pages of your manuscript in the body of the email.
____________________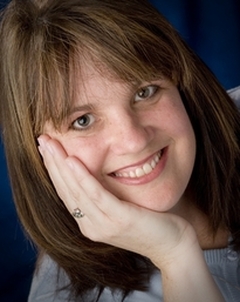 Tina Schwartz of The Purcell Agency
About Tina
: Literary Agent Tina P. Schwartz is an active member of the Society of Children's Book Writers & Illustrators (SCBWI), and is the Co-Rep for her local chapter. She earned her Bachelor's degree from Columbia College (Chicago) in Marketing Communications. After a long career in Radio Sales and Marketing, she turned to her true passion, selling manuscripts. Schwartz started The Purcell Agency in July of 2012 after spending twelve years writing and marketing her own work, along with helping several others get published. She sold her first book contract in 2004, and sold ten nonfiction titles for one author to traditional publishers in the Teen and Youth markets. Since opening the agency, she has sold several middle grade and young adult novels, along with some nonfiction works for teens.
What she is seeking
: Chapter books (all kinds except fantasy); Middle Grade (contemporary/realistic, sports, mystery, humor, multicultural, issue driven [no fantasy]); Young Adult (edgy, issues, contemporary/realistic, light romance, sports, mystery [no fantasy]). Tina is also seeking nonfiction Chapter books, Middle Grade, and Young Adult – all topics. She is not seeking: Fantasy/Sci-Fi, Paranormal or Picture Books submissions at this time.
How to submit
: TPAqueries [at] gmail.com. Mention if you are a member of SCBWI. 

To submit nonfiction for a teen or grade school audience: Table of Contents + Intro and sample chapter, author's credentials. To submit fiction: Query, 1st three chapters + synopsis. No attachments. Include sample work in body of e-mail.