Here are two agents from reputable agencies seeking to build their client lists. Trident is one of the largest agencies in the world. Susan Golomb's website is minimal, but do not be deceived. She represents best-selling authors Jonathan Franzen and William T. Vollmann.
As always, check online for interviews with these agents, as well as feedback by writers.
____________________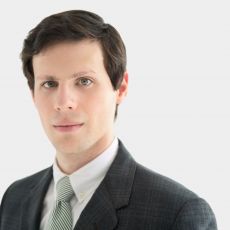 Mark Gottlieb of Trident Media GroupAbout Mark
: From an early age, Mark showed a passionate interest in his father's work, his founding of
Trident
with Dan Strone, and the growth of the company. This focus on publishing continued at Emerson College, where Mark was a founding member of the Publishing Club, subsequently overseeing its first publication under the Wilde Press imprint. After graduating Emerson with a degree in writing, literature and publishing, Mark began his career as an assistant to the Vice President of the Berkley imprint at Penguin, working with leading editors at the firm.
Mark's first position at Trident was in the foreign rights department, assisting the department's agents in selling the books of clients around the world. Mark next became audio rights agent. Since Mark has managed the audio rights business, the annual sales volume has doubled. Now while continuing to head up audio rights, Mark is building his own client list of writers. "I am excited to work directly with authors that I bring to Trident, helping to manage and grow their careers with all of the unique resources that are available to me at Trident."
What he is looking for
: In fiction, he is looking for Science Fiction, Fantasy, Young Adult, Comics, Graphic novels, Historical, History, Horror, Literary, Middle Grade, Mystery, Thrillers and New adult.
In nonfiction, he is looking for Arts, Cinema, Photography, Biography, Memoir, Self-help, Sports, Travel, World cultures, True crime, Mind/Body/Spirit, Narrative Nonfiction, Politics, Current affairs, Pop culture, Entertainment, Relationships, Family, Science, Technology.
How to submit
: Use the
online submission form here
. Make sure you direct your inquiry to Mark.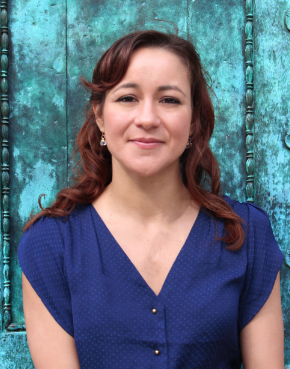 Soumeya Bendimerad of the Susan Golomb Literary AgencyAbout Soumeya
: Soumeya Bendimerad joined the
Susan Golomb Literary Agency
in 2012, where she is an agent and the director of foreign rights. Prior to that, she was a literary scout at Sanford Greenburger Associates and an associate editor at MacAdam/Cage Publishing. She is from the San Francisco Bay Area.
What she is looking for
: She is actively seeking to represent literary fiction, upmarket/book club fiction, and select young-adult and middle grade. She is drawn to intelligent literary fiction with a fresh voice, coming of age stories, novels with elements of travel or stories set in other countries, family sagas, experiments with form, and complex but sympathetic characters. In non-fiction, she is seeking topics in popular culture, music and art history, unconventional business, politics, narrative non-fiction, sociology, cooking, travel, and memoir.
How to submit
: Queries can be sent to soumeya [at] sgolombagency.com Please include a query letter with bio, publication history, and synopsis, and the first three chapters or fifty pages. Only electronic submissions accepted. Please include the word "Query" in the subject of your email.