These three agents are new, which means they are eager to build their lists. New agents are not necessarily new to the business. Often they have worked as editors, and have years of experience. Read their agency websites carefully to see if your work is a good fit.

____________________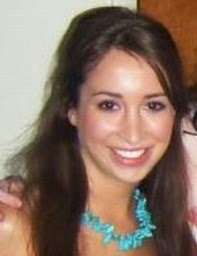 Maria Ribas of Morhaim LiteraryAbout Maria
: Maria Ribas graduated with English Honors from the University of Richmond. She began her editorial career at Atria at Simon and Schuster, then moved to Harlequin Nonfiction and Adams Media, where she was an associate editor before joining the agency. As a former editor, she has a keen sense of what editors are really looking for, and she has years of experience building relationships with authors. She has always specialized in practical nonfiction and has a firm grasp of how to assess an author's platform–and how to help authors build that platform.
What she is seeking
: She's interested in cookbooks, self-help, health, diet, home, parenting, and humor, all from authors with demonstrable platforms. She's also interested in narrative nonfiction and select memoir, but she's looking for a story that is absolutely un-put-down-able. She is fluent in Spanish and Portuguese and proficient in Italian and will be working with select foreign authors.
How to submit
: To submit, e-mail your query letter along with three sample chapters (for fiction) or full proposal (for non-fiction) to one of the agents listed below. Average response time is 6 to 8 weeks. Please paste materials [no attachments]. Query maria [at] morhaimliterary.com
__________________
Paul Lamb
of Morhaim Literary
About Paul
: Paul Lamb is a graduate of DePauw University in Greencastle, Indiana, and was a recipient of a POSSE Scholarship. Paul joins the agency after nearly a decade in Marketing at both Penguin and Random House, with various imprints. Owing to his professional experience in trade publishing, Paul has a strong sense of publishers' needs, and a unique insight into the representation of authors.
What he is seeking
: His tastes lie strongly with nonfiction in a wide variety of genres and subjects, notably business, political science, sociology, memoir, travel writing, sports, pop culture, and music. He is also interested in crime, mystery, and literary fiction.
How to submit
: To submit, you should email your query letter along with three sample chapters (for fiction) or full proposal (for non-fiction) to one of the agents listed below. Average response time is 6 to 8 weeks. Email Paul at paul @ morhaimliterary.com
__________________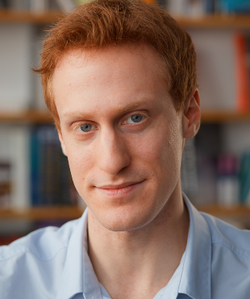 Michael Sterling of Folio Literary ManagementAbout Michael
: "I joined
Folio Literary Management
in 2011. Prior to that I worked at Habitus: A Diaspora Journal, a literary magazine based in Brooklyn. My work there was editorially driven and I've since brought that experience to Folio, where I've worked with many best-selling fiction and nonfiction authors across various genres, including thriller authors, cookbooks writers, and literary novelists."
What he is seeking
:
Fiction
: "I love literary, commercial, and upmarket fiction. Thrillers with tremendous commercial appeal and strong writing are of particular interest to me—I'm a fan of anything from Lee Child to John le Carré. As a reader, I enjoy period novels in any genre. 20th century wars provide some of my favorite temporal settings, for instance. I love novels with high concepts (think
The Age of Miracles
by Karen Thompson Walker, or
Life After Life
by Kate Atkinson) and books that can teach me about new cultures and transport me to new countries are always among my favorite."
Nonfiction
: "A self-avowed foodie, I avidly devour cookbooks and am interested in working with authors who share this passion of mine. My tastes veer towards books with a strong narrative element—I'm seeking political books, memoirs, investigative and journalistic works, or titles that place a specific region, historical event, person or thing under a microscope. For instance, I'd love to read more about the Middle East, especially works in which contemporary issues are explored in new ways."
He is not looking for: Romance; YA/Middle grade/Children's; Fantasy


How to Submit
: Please submit queries to msterling (@) foliolit.com [be sure to remove the parentheses], and include "QUERY" in the subject line. Please include the query letter and first ten pages of your manuscript or proposal in the body of the email.