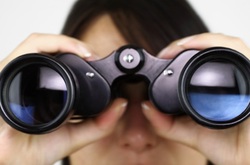 These two agents are looking for new clients. Read their bios and websites to see if your work is a good match for them. Check
Preditors and Editors
to find out if any complaints have been lodged against them. (It's not likely in these cases, but you can never be too careful.)
Absolute Write
is another good source of information about agents.
_______________________
Lisa GallagherAbout Lisa
: "As Senior Vice President & Publisher of William Morrow, I published many New York Times bestselling authors, both fiction and non-fiction. Having worked for Bloomsbury UK prior to moving to New York in 1998 to launch Bloomsbury USA, I have publishing experience and insight from both sides of the Atlantic. Now as an agent, being a champion of authors and their work continues to be my passion."
What she is looking for
: Lisa represents both fiction and non-fiction writers. She is actively seeking new clients who are great storytellers, delivering both narrative urgency and dramatic tension, combined with multi-faceted characters and a transporting sense of place.
How to submit
: Please submit your manuscript or proposal on her
online form
as a PDF: double spaced, 18pt, Times New Roman. No hard copy submissions accepted.
"I will do my best to read and respond to you within eight weeks of receiving your submission. Unfortunately due to the volume of submissions received, I am unable to respond to every one personally, so if you haven't heard from me at all by then, it means that I am unable to offer you representation. If your query is a multiple submission and you get an offer of representation from another agent before hearing back from me, I would be grateful if you could let me know by sending an email with the subject line "Offer received". Thank you very much."
_______________________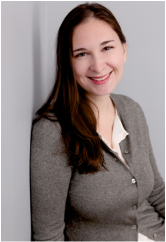 Caitlen Rubino-BradwayAbout Caitlen
: "I joined the
LKG Agency
in 2008, thereby disproving the theory that no English major ever does anything with their degree. I have enjoyed my apprenticeship under Lauren Galit very much, and I am now actively looking to build my own list."
What she is seeking
: "I personally am looking for middle grade and young adult fiction. In teen novels, Sci-fi/fantasy is my sweet spot, but I'm open to anything as long as it doesn't have zombies.
"Also, the LKG Agency [which has one other agent] is always on the lookout for nonfiction, both practical and narrative. We specialize in women's focused how-to, such as parenting, lifestyle, health & nutrition, and beauty, but we are open to a lot of nonfiction genres. (For a full list you can check out the
submission guidelines
on our website.)"
How to submit
: "We are looking for email queries only. Nonfiction queries should be sent to lkgquery [at] lkgagency.com; we ask that you please mention any publicity you have at your disposal in your query letter. For middle grade and YA queries, email crubinobradway [at] lkgagency.com."