These three literary agents have opened their doors to new clients. As always, visit the website of their agencies, check their list of clients, check the publishers they work with, and read all submission requirements carefully before contacting. (Click on the name of the agent, or their agency, for more information.) To check an agent's history (for possible complaints) go to
Preditors

and Editors
.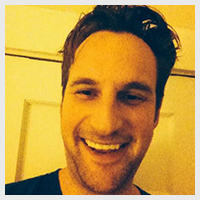 Christopher Rhodes of James Fitzgerald AgencyAbout Christopher
: Christopher Rhodes's career in publishing began in 1996 as a bookseller at Borders Books at the World Trade Center. He has held positions in both the sales and marketing departments at Simon and Schuster and was Executive Assistant to Carol Mann of the Carol Mann Agency where, among other duties, he managed contracts and assisted in the sale of foreign rights. Currently, Christopher is the Facility & Events Coordinator for the library at the University of North Carolina Wilmington where, working closely with the university's Department of Creative Writing, he plans and hosts readings, writer's conferences, and fiction writing contests. he is now an agent at the
James Fitzgerald Agency
.
What he is seeking
: Christopher accepts queries in the following areas: fiction; connected stories/essays; memoir; young adult; creative/narrative nonfiction; economics; social activism; inspirational; self-help; history (last 200 years); entrepreneurship; art & design; health & beauty.
How to contact
: Send e-mail submissions via submissions [at] jfitzagency.com and put "Query for Christopher" in the title. Read their
submission guidelines
HERE
.
____________________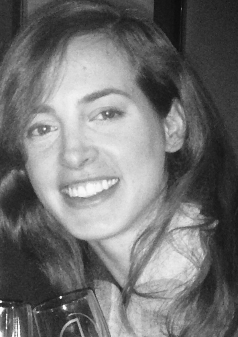 Allison Devereux of Wolf Literary ServicesAbout Allison
: Allison Devereux is Associate Agent and Foreign & Subsidiary Rights Manager at
Wolf Literary Services
. She also assists Gillian MacKenzie of the Gillian MacKenzie Agency. She has been with WLS since 2012, working closely with Senior Agent and VP Adriann Ranta, with whom she jointly represents clients. A Texas native, Allison earned her B.A. at the University of Texas at Austin, where she graduated from the Plan II Honors Program. Before coming to WLS, Allison worked at Macmillan in Tor Books' managing editorial department; prior to that, she was an Editorial and Design Assistant at the Institute of Classical Archaeology in Austin, as well as an intern at the Harry Ransom Center.
What she is seeking
: Allison is looking for literary and upmarket commercial fiction with fresh, unique voices and tight prose. She enjoys stories set in familiar, relatable settings, with everyman characters who find themselves in unlikely, surprising, and unexpected situations. She is also passionate about magical realism (more real than magic), and idiosyncratic, picaresque characters.
For nonfiction, Allison is interested in narrative nonfiction, compelling memoir, and books on popular and contemporary culture with a strong, original premise. She is looking for illustrated/graphic books for adults (both fiction and non), as well as blog-to-book projects. She also loves a good humor book.
Allison tends to shy away from science fiction, fantasy, and other genre fiction. She is not interested in self-help, erotica, spiritualism, hard SF, epic fantasy, or stories about fairies.
How to contact her
: To submit a project, please send a query letter addressed to Allison along with a 50-page writing sample (for fiction) or a detailed proposal (for nonfiction) to queries [at] wolflit.com. Samples may be submitted as an attachment or embedded in the body of the email. Read their
submission guidelines
HERE
.
____________________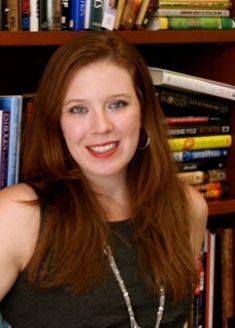 Allison Hunter of InkWell ManagementAbout Allison
: Allison Hunter, a native of the San Francisco Bay Area, began her publishing career in 2005 working for the Los Angeles-based literary publicity firm, Kim-from-L.A. She joined the InkWell team in New York City in 2010. She has a B.A. in American Studies and Creative Writing from Stanford University and a J.D. from the University of Chicago Law School.
What she is looking for
: Allison is actively acquiring literary and commercial fiction (including romance), memoir, narrative nonfiction, cultural studies, pop culture and prescriptive titles, including cookbooks. She is always looking for funny female authors, great love stories and family epics, and for non-fiction projects that speak to the current cultural climate.
How to contact her
: Contact Allison through the agency at submissions @ inkwellmanagement.com (remove spaces). In the body of your email, please include a query letter and a short writing sample (1-2 chapters). Response time may take up to two months. Read submission guidelines
HERE
.