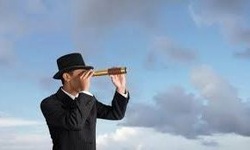 These literary agents have opened their doors to new clients. As always, visit the website of their agencies, check their list of clients, check the publishers they work with, and read all submission requirements before contacting. (Click on the name of their agency for more information.) To check an agent's history (for possible complaints) go to
Editors and Preditors
. For general information about agents, go to
Writer Beware
.
____________________________________
Lara Perkins of Andrea Brown Literary Agency

About Lara
: Lara Perkins is an Associate Agent and Digital Manager at the
Andrea Brown Literary Agency
. She has been with the agency for over three years, working closely with Senior Agent Laura Rennert, with whom she jointly represents a number of clients, in addition to building her own list. Recent deals, together with Laura Rennert, include Matthew Ward's middle grade novel, THE FANTASTIC FAMILY WHIPPLE, sold in a two book, six-figure deal to Razorbill, and P.J. Hoover's young adult novel, SOLSTICE, forthcoming with Tor Teen in June 2013. Lara has a B.A. in English and Art History from Amherst College and an M.A. in English Literature from Columbia University, where she studied Victorian British Literature. In her pre-publishing life, she trained to be an architect, before deciding that books, not bricks, are her true passion. She spent over a year at the B.J. Robbins Literary Agency in Los Angeles before coming to Andrea Brown Literary.
What she is seeking
: Lara is a fan of smart and raw young adult fiction, character-driven middle grade fiction with a totally original, hilarious voice, and so-adorable-she-can't-stand-it picture books, preferably with some age-appropriate emotional heft. She's a sucker for a great mystery and is passionate about stories that teach her new things or open up new worlds. More than anything, she has a soft spot for the wonderfully weird, the idiosyncratic, and the entirely unexpected.
How to contact her
: lara [at] andreabrownlit.com. The agency only allows writers to query one agent, so please do not query Lara if you have queried other Andrea Brown agents in the past. Submission instructions are explained in detail on the
agency submission page here
. (Read carefully before contacting Lara.)
____________________________________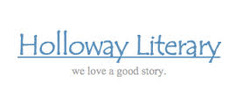 Nikki Terpilowski of Holloway Literary

About Nikki
: Nikki Terpilowski interned at a literary agency for a year before founding
Holloway Literary
. The agency only has 10 clients, and no street address. Several of the publishing houses Holloway works with also accept unagented manuscripts.
What she is seeking
: Women's fiction, southern fiction, multicultural literary fiction, upmarket African-American fiction, steam punk, romance (all kinds except category), military and espionage thrillers, historical fiction, nonfiction with a strong platform and academic assessments of popular culture. Additionally, Nikki seeks graphic novels, Manga, YA, MG and children's picture books.
Nikki is especially interested in time travel, reincarnation, mythology, ancient civilizations, magical and animist realism, Japan, American history (especially hidden African-American history, interesting women in history, as well as the antebellum period, and the Civil and Revolutionary wars), the military (all branches, but especially the U.S. Marine Corp, Army and all Special Forces), espionage, martial arts, narrative nonfiction about food and beverage (especially organic food, wine and coffee), travel or expat life, international relations and foreign policy,and prescriptive nonfiction on spirituality, parenting, health and well-being.
Contact her at
: submissions [at] hollowayliteraryagency.com. For fiction: send a one page query and the first fifteen pages of your ms in the body of the email. For nonfiction: send a proposal (and if relevant, link to related blog). Include a brief bio and social media links.