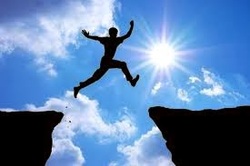 These agents are actively seeking clients, so if your manuscript is ready, and if it fits their interests (read what they do and do not represent very carefully), "lob it over the fence" as one of my professors used to say. (Sports metaphors abound in communications schools.)
Beth Phelan
Beth Phelan has recently joined the
Bent Agency
in Brooklyn, NY. As a new agent she is actively building her client list. This is how she describes herself:
"After graduating from New York University, I found my footing as an intern with the Levine Greenberg Literary Agency. Since then, I've held positions at Waxman Leavell Literary and Howard Morhaim Literary Agency. As a literary agent with the Bent Agency, I am looking for complex fiction that pulls you in immediately, characters that you wish were your real friends and plot lines that drag you away from reality to a world you never want to leave. My favorite stories are told with humor and sprinkled with surprises. When I was a kid, my father told me: 'You're not going to have any friends left if you keep reading instead of returning their phone calls.' That's when I knew I wanted to work with books (although I like to think that I've managed to strike a better balance in my life now). I live in Brooklyn with a neurotic chihuahua, goofy beagle and always some form of cheese in the fridge."
What she is looking for
:
Beth Phelan represents fiction for young adults and middle-grade readers, select commercial and literary adult fiction, and nonfiction by way of lifestyle, cooking/food writing, humor, pop culture, LGBT and pets/animals. For adult fiction, she leans toward new adult, suspense, thriller, and mystery
She is not considering sports, history, poetry, screenplays, reference, science, academic, short stories, erotica, art, self-help, spirituality.
How to contact her
:
To query Beth, please read the agency
submissions guidelines
, then email phelanqueries [at] thebentagency.com.
Molly Glick
Molly Glick is an established literary agent who is looking for new clients. She is currently working with Foundry Media, a literary/talent agency based in New York. Like many agents, Molly worked as an editor (Crown), before switching to representing authors. She has served on the Contracts Committee of the AAR and teaches classes at Media Bistro and the Grotto. Her instructional articles on nonfiction proposal and query letter writing have been featured in
Writer's Digest
.
What she is looking for
:
"Mollie represents literary fiction, young adult fiction, narrative nonfiction, and a bit of practical nonfiction. She's particularly interested in novels that bridge the literary-commercial divide, combining a great, high concept plot with beautiful writing, and nonfiction dealing with popular science, medicine, psychology, cultural history, memoir and current events. She's very hands-on, working collaboratively with her authors to refine their projects, then focusing on identifying just the right editors for her submissions. Some of Mollie's recent projects include New York Times Bestseller Jonathan Evison's
West of Here
and
The Revised Fundamentals of Caregiving
(Algonquin); Carol Rifka Brunt's
Tell The Wolves I'm Home
(Random House); Rhonda Riley's
The Enchanted Life of Adam Hope
(Ecco); Elizabeth Black's
The Drowning House
(Nan A. Talese); Dr. Tracy Alloway's
The New IQ
(Free Press); Lenore Skenazy's
Free Range Kids
(Jossey-Bass); Josephine Angelini's
Starcrossed
(Harper Teen) and Gennifer Albin's
Crewel
(Farrar, Strauss & Giroux)."
How to contact her
:
Mollie Glick only accepts submissions by email. Please send all queries for Mollie to
mgsubmissions@foundrymedia.com.
Read the agency's
submissions page
first.
Monica Odom
Monica Odom joined
Liza Dawson Associates
in 2010. She is also the agency's manager of finance and social media. Monica graduated summa cum laude with a B.A. in English from Montclair State University, and is now a candidate for her Masters in Publishing from New York University. Prior to joining LDA, Monica interned at Joelle Delbourgo Associates, New Jersey Business Magazine, and MTV Networks' Public Affairs department. Find her on Twitter. In her free time, Monica can most often be found with her nose in a book (or handheld screen), unless she is catering to the various and extensive needs of her spoiled-rotten cats, Sam and Luna.
What she is looking fo
r:
Monica is looking for literary fiction, women's fiction and voice-driven memoir, as well as nonfiction in the areas of pop culture, food and cooking, history, politics, and current affairs. Monica is especially interested in writers with strong social media platforms.
How to contact her
:
Contact Monica at querymonica [at] LizaDawsonAssociates.com. Along with your query letter, please include the first ten pages of your manuscript as an email attachment.
Connor Goldsmith
Connor Goldsmith is an Associate Agent and Digital Strategist at
Lowenstein Associates
, a New York based agency founded in 1976 by Barbara Lowenstein.
What he is looking for
:
Connor specializes in adult science fiction and fantasy, but is also looking for psychological thrillers and literary fiction with a unique hook. He is particularly looking for fiction from authors from marginalized perspectives, especially LGBT and/or racial minority authors. He is also very interested in manuscripts with LGBT and/or racial minority protagonists. Connor does not represent Young Adult or Middle Grade books.As a nonfiction literary agent, Connor seeks books by recognized experts with broad, established platforms. Subjects of interest include cinema, television, theater, mass media, historical biography, and progressive politics.
How to contact him
"For fiction, please send us a one-page query letter, along with the first ten pages pasted in the body of the message by email to assistant@bookhaven.com. If nonfiction, please send a one-page query letter, a table of contents, and, if available, a proposal pasted into the body of the e-mail to assistant [at] bookhaven.com. Please put the word QUERY and the title of your project in the subject field of your email and address it to the agent of your choice (Connor). Please do not send an attachment as the message will be deleted without being read and no reply will be sent. We reply to all queries and generally send a response within 4-6 weeks.