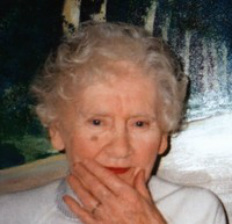 Ida Pollock at Age 100
This fabulous article appeared a few days ago in the Daily Mail (UK). Ida Pollock wrote her first novel when she was just 14. And at age 105, she is still writing romance novels that have "adventure, mystery, movement." There was never a question in Ida's mind that she was meant to write, although her direction did not become clear until her mother asked her to write 'something pretty'. For Ida Pollock, romance novels are not just pretty, they are a source of joy. "My books are full of hope and romance rather than sex," she says. "They are a form of escapism - you can escape the parts of the world that you don't like."
World's oldest romantic novelist, who has worked under 10 different pseudonyms, is still writing racy bodice-rippers aged 105
Daily Mail
By TONI JONES
PUBLISHED: 06:38 EST, 29 April 2013 | UPDATED: 10:17 EST, 29 April 2013
Writer Ida Pollock was today hailed the world's oldest romantic novelist as it was revealed she is still producing steamy books at the age of 105.
Ida has written 123 novels during her prolific career - many of them tales of virgins, chaste kisses and dashing male heroes. Ida has sold millions of books over nine decades with risque titles such as 'White Heat' and 'Interlude for Love'. She has millions of fans but has largely avoided the limelight by writing under ten different pseudonyms. Ida has written 70 books for Mills & Boon under the names Susan Barrie, Pamela Kent, Rose Burghley or Mary Whistler.
Despite turning 105 last week Ida is still writing and her latest novel
The Runaway
is due to be published shortly.
Read the rest of this article
here
.