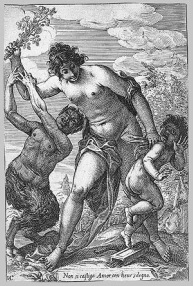 If Venus could do it, so can you!
You've set up your author's website (you have, haven't you?), and you've begun a blog. You are happily blogging away two or three times a week, secure in the belief that every time you hit "Publish" your thoughts are winging their way through the blogosphere, reaching millions of people who are hungry for your knowledge, wit and/or wisdom.
Wrong.
The millions are not hungry. If anything, they are overfed. According to NM Incite (that's Nielson/McKinsey) – a company formed to "discover industry-specific consumer insights and build relevant, differentiated and emotionally engaging brands … with the vision that real-time, authentic consumer expression in social media transforms how marketers build strong brands, create passionate and engaged brand communities, and ultimately achieve superior sales outcomes" (so many buzz words, so little content! I am sure you could write a better sentence than that!) - there were 181 million blogs around the world by 2011. Five years earlier there were only 36 million. Imagine how many there are today.
On second thought, don't imagine. At an average yearly increase of 36 million there are now at least 217 million blogs. But that's not nearly as impressive as the number of blogs posted every day. (If you really want to get depressed, you can go to Worldometers and watch, in real time, the daily world blog count – as they are being posted. It's hypnotic. Go there
now
.)
(One hour later.)
Where were we? Ah, yes.
If you actually want people to read your blog, then you will have to "drive" them to it, either in your cybercar, or using a cyberwhip (whatever makes you happy). Do the following:
Set up your blog as part of your author's website. Then duplicate your blog on a separate blog, preferably Blogger. (Blogger is an ugly glitch-filled mess, but Wordpress is hard for Google search engines to find, and you are too old for Tumblr).


Blog regularly so search engines can find you.


Once you have accumulated ten blogs, start registering your blog on blog directories. (Register your independent blog, not the one on your website. The automated software that the largest blog directories use cannot detect embedded blogs.) Here are two good lists of blog directories:

http://www.best-web-directories.com/blog-directories.htm

http://www.searchenginejournal.com/20-essential-blog-directories-to-submit-your-blog-to/5998/


Write guest blogs. Obviously, you want to post on the blogs that get a million viewers a day (the "A list" blogs), but realistically speaking that is not going to happen. So submit to those who blog about your subject matter. Technorati, which is one of the best places to register your blog, has a huge list. More important, they have a popularity index. Use their index to find the most popular blogs. Then see if any of them post on your subject. Check to see if they take submissions.


If you don't have a specific area to focus on, and are just a wonderful all-round writer, then write for Blogcritics. (They have great SEO, which in the cyberworld is better than sex.)


Shmooze. Just like writers, bloggers have conferences. Meet them, make friends. Here is a list of conferences. http://mommybloggerdirectory.com/conferences. (There are many lists out there, but this list will give you a good idea of the types of conferences, and where they are held.)

If all these steps sound a lot like how to break into the publishing world (fierce competition, shmoozing, submissions, rejections followed by an overwhelming sense of futility), then, by George, you've got it, you've really got it! But do not despair. The fabulous thing about the Great Equalizer (aka the Internet) is that it really is a democracy. You get to run your campaign, and other people get to vote for you.
ZXCECH6CAG8S (Ignore that man behind the curtain!)
More information:
Buzz in the Blogosphere: Millions More Bloggers and Blog Readers
http://blog.nielsen.com/nielsenwire/online_mobile/buzz-in-the-blogosphere-millions-more-bloggers-and-blog-readers/
Technorati's annual reports on the state of the blogosphere. Lots of interesting information here.
http://technorati.com/state-of-the-blogosphere/
Wow! Just look at those numbers go!
http://www.worldometers.info/blogs/